Tim Gajser
2019 MX GP World Champion
Tim Gajser ist ein slowenischer Motocross-Profi. Er fährt für das Team Honda HRC in der MXGP-Klasse bei den FIM MXGP Weltmeisterschaften. Tim wurde am 8. September 1996 in Ptuj, Slowenien, geboren. Sein Vater Bogomir war ebenfalls Motocross-Fahrer und führte seinen Sohn schon in jungen Jahren an den Sport heran. Er ist noch heute sein Trainer. Gajser hat einen älteren Bruder Nejc und zwei jüngere Schwestern Alja und Neja. 1995 erlitt seine Familie eine Tragödie, als sein 3-jähriger Bruder Žan bei einem Rennunfall ums Leben kam. Während eines Rennens war der kleine Junge auf der Strecke unterwegs und wurde bei einem Sprung vom Motorrad seines Vaters getroffen. Tim Gajser fährt mit der Nummer 243 zu Ehren seines verstorbenen Bruders, der am 24. März geboren wurde. 2015 gewann Gajser mit dem Gariboldi Honda-Team seine erste Weltmeisterschaft in der MX2-Klasse. 2016 qualifizierte er sich mit dem Team Honda HRC für die MXGP-Klasse. In einer beeindruckenden Rookie-MXGP-Saison wurde Gajser zum MXGP-Weltmeister 2016.
Mehr sehen...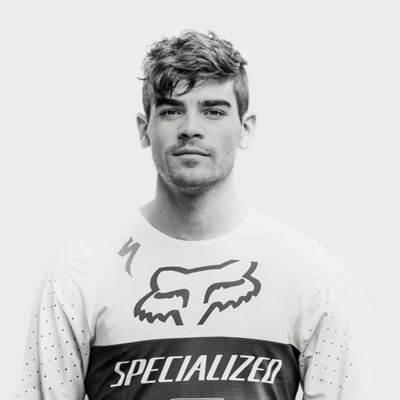 Loic wurde in Südfrankreich an der Côte d'Azur geboren. Er war schon immer gerne auf dem Bike und begann früh XC, DH und Trial zu fahren. Loic trainierte auf den berühmten Tracks wie Peille oder Cap d'Ail und bekam seinen ersten Vertrag als Junior. Durch das Training mit seinem Idol Sam Blenkinsop verbesserte er seine Geschwindigkeit und sein Racing.

Gesunde Ernährung, Regeneration, Offtime und die Zusammenarbeit mit seinem besten Freund und Mechaniker Jack Roure führten dazu, dass Loic das Elite-Podium in seinem zweiten Jahr als Junior in Windham USA erreichte. 2015 wurde er Weltmeister und gewann seine erste Weltcup-Etappe 2016 in Cairns-Australien.
Mehr sehen...
Neuigkeiten
ADAM CIANCIARULO CROWNED 2019 250 CHAMPION | 26.8.19
A storied quest for championship glory was finally completed for Adam Cianciarulo last weekend as the 22-year old Floridian clinched the 2019 AMA 250 Motocross Championship in Indiana. The first title of Cianciarulo's career comes at an opportune moment, capping off his 250 career with the #1 held high before he transitions to the 450 Class in 2020. AC racked up 6 overall wins along the way to the championship and was able to clinch the title after Moto #1 in Indiana.
Touted as one of the most promising stars from a young age (with 11 major amateur titles), Adam joined Mitch Payton's Monster Energy Pro Circuit Kawasaki and began his pro career in the summer of 2013. After many up and down seasons, filled with injuries and setbacks, Cianciarulo was a new man in 2019 and finished 2nd in the West Region AMA Supercross series before dominating the Pro Motocross series this summer. On top of Cianciarulo's big weekend, HRC's Ken Roczen also had a very positive end to the 2019 summer campaign and clinched 2nd in the 450 Championship with 2-3 Moto scores on his way to second overall.
Ironman 250 Moto Recap
Adam Cianciarulo Highlights
Cianciarulo had the opportunity to wrap the title in the 250 Moto #1 and avoid a do or die situation in the final moto of the season. All he had to do was avoid conceding more than 4 points on Dylan Ferrandis who sat second in the series standings. Nerves were at an all-time high when the gate dropped, and Ferrandis jumped out to an early lead with his teammate Justin Cooper second and Cianciarulo in 3rd. Ferrandis & Cooper exchanged positions a few times while AC lurked behind, making sure to ride consistent and smooth laps regardless of the running order. Ferrandis eventually gained command of the lead and at a certain point in the moto; AC would have to wait to be champion unless he could pass Cooper. AC finally made the move with just 5 laps remaining in the race, finishing up in second to secure his first career professional title. He was overcome with emotions as the team embraced him after the finish and was on top of the world as he donned the #1 for the first time!
As the 250 riders slotted into the gate for the final moto of the year, Adam Cianciarulo couldn't wipe the grin off his face after, being crowned champion just over an hour prior. Not wanting to leave anything on the table, AC got another strong start and took the green flag running in 3rd. He stayed there for a majority of the moto, but eventually finished 4th and went 2-4 for 3rd Overall on the day. The only number that mattered to him was the #1 as he celebrated with his team well into the night.
"The road to this championship has been a journey. As a kid, I always knew I would be in this position, but then it seemed like that was taken from me (with injuries). In the end, I would rather wait to Year 6 and get it this way, knowing how much I've learned and grown as a person. It's just amazing what you can do if you put your mind to it. I couldn't do this without my incredible support system behind me. There are so many people that have made this happen. I'm just so proud of my team." - Adam Cianciarulo
Ironman 450 Moto Recap
Ken Roczen Highlights
Ken Roczen got off to a great start in 450 Moto #1 and took control of the lead before taking the green flag on the opening lap. The German put in a strong ride, leading a majority of the moto with Marvin Musquin and Eli Tomac in tow during a full-on nail biter. The three leaders gapped the field by a massive gap, and Roczen ended up 2nd after a small mistake with just 4 laps to go allowed Musquin to pass him.
The final race of the season was another positive outing for Ken Roczen as the German looked to earn the runner-up spot in the already decided 450 MX Championship. After another strong start, Roczen briefly led again before slotting into 3rd place by the time the moto came to an end. 2-3 scores were good for 2nd Overall on the day and allowed Kenny to finish up 2nd for the series. After a year filled with ups and downs including some health issues, Roczen is happy to finish up the season in one piece and looks forward to a productive off-season aimed at chasing both 450 Titles next year.
For raceday Moto coverage, follow Fox Racing on Instagram @foxmtb
Mehr sehen...
Super Bruni Champion in Mont Sainte-Anne! | 2.9.19
Loic Bruni summited the top of the downhill mountain biking world as he led from start to finish and took home yet another rainbow jersey. This amazing performance puts him in rarified air as only the second rider to have won four World Championships. On top of that, he is only the second rider to have ever won three Downhill World Championships in a row - the first to do it in nearly two decades! The action on the legendary track at Mont Sainte-Anne was intense; each of the last five riders set a new, fastest time of the day! Loic was last to go thanks to his position as the current World Champion, and he showed once again how he thrives under pressure by setting the fastest time on three of the four segments to win by just over a half-second. After celebrating his amazing performance, Loic will turn his attention to the final World Cup race of the season next week in Snowshoe, West Virginia. Loic currently holds first place for the overall title and can become one of only a handful of riders to win both titles in one season! Stay tuned for more info and congrats to Loic on his incredible performance!
For raceday UCI Downhill coverage, follow Fox Racing on Instagram @foxmtb
Mehr sehen...
FOX RACING® DEUTSCHLAND - OFFICIAL SITE
Fox Racing wurde 1974 gegründet und behauptet sich seitdem als Innovationsträger in der MX-Branche durch die Entwicklung und Produktion von Motocross-Ausrüstung und -Bekleidung für die erfolgreichsten Piloten der Welt. Getreu seiner athletisch orientierten Design-Philosophie hat das Unternehmen seine Tätigkeit und seine Produkte auf den MTB- und BMX-Sport erweitert und nutzt seinen kreativen Innovationsgeist für die Entwicklung motocross-inspirierter Lifestyle-Bekleidung im Herren-, Damen- und Jugendsegment.