Tim Gajser
2019 MX GP World Champion
Tim Gajser ist ein slowenischer Motocross-Profi. Er fährt für das Team Honda HRC in der MXGP-Klasse bei den FIM MXGP Weltmeisterschaften. Tim wurde am 8. September 1996 in Ptuj, Slowenien, geboren. Sein Vater Bogomir war ebenfalls Motocross-Fahrer und führte seinen Sohn schon in jungen Jahren an den Sport heran. Er ist noch heute sein Trainer. Gajser hat einen älteren Bruder Nejc und zwei jüngere Schwestern Alja und Neja. 1995 erlitt seine Familie eine Tragödie, als sein 3-jähriger Bruder Žan bei einem Rennunfall ums Leben kam. Während eines Rennens war der kleine Junge auf der Strecke unterwegs und wurde bei einem Sprung vom Motorrad seines Vaters getroffen. Tim Gajser fährt mit der Nummer 243 zu Ehren seines verstorbenen Bruders, der am 24. März geboren wurde. 2015 gewann Gajser mit dem Gariboldi Honda-Team seine erste Weltmeisterschaft in der MX2-Klasse. 2016 qualifizierte er sich mit dem Team Honda HRC für die MXGP-Klasse. In einer beeindruckenden Rookie-MXGP-Saison wurde Gajser zum MXGP-Weltmeister 2016.
Mehr sehen...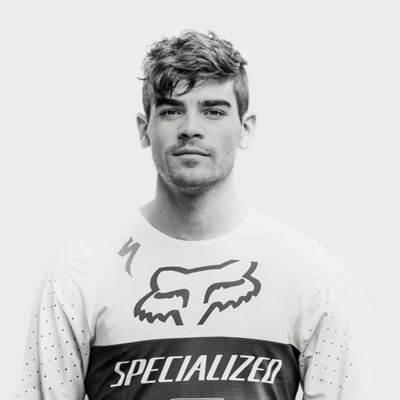 Loic wurde in Südfrankreich an der Côte d'Azur geboren. Er war schon immer gerne auf dem Bike und begann früh XC, DH und Trial zu fahren. Loic trainierte auf den berühmten Tracks wie Peille oder Cap d'Ail und bekam seinen ersten Vertrag als Junior. Durch das Training mit seinem Idol Sam Blenkinsop verbesserte er seine Geschwindigkeit und sein Racing.

Gesunde Ernährung, Regeneration, Offtime und die Zusammenarbeit mit seinem besten Freund und Mechaniker Jack Roure führten dazu, dass Loic das Elite-Podium in seinem zweiten Jahr als Junior in Windham USA erreichte. 2015 wurde er Weltmeister und gewann seine erste Weltcup-Etappe 2016 in Cairns-Australien.
Mehr sehen...
Neuigkeiten
HAMILTON SUPERCROSS FINALE
A Final Victory lap for Facciotti
The final round of the Rockstar Energy Supercross Tour was hosted in Hamilton, Ontario and marked the end of the 2019 Triple Crown Tour. As the curtain closed on the season, it was also the official retirement for the six-time Canadian National Champion, Colton Facciotti. After a dominant career, Facciotti was in attendance to do his final victory lap to say farewell to his fans. Although Colton will be done racing professionally, he will remain a full-time GDR Honda team member and help assist off the track with the team as they prepare their next generation of champions.
Coming into Round 3 of the SX Tour, Dylan Wright was in a seven-point deficit for the SX championship but had already clinched his 250cc Triple Crown title. Always in it to win it, Wright was the top qualifier in Hamilton and looked to be back on track after an uncharacteristically difficult weekend prior in Quebec City where he finished 9th.
Asserting himself with the Heat race win, Wright was riding comfortable and having fun on the tight technical Hamilton track. Getting a second place start in the Main Event, Wright patiently waited for his opportunity to execute the pass for the lead and then began to check out from the other riders and comfortably increased his lead each lap until the checkers dropped. This earned Wright his eighth Victory of this season.
The Honda Canada GDR Fox Racing team ended their outstanding season on the top step of the podium and have set the bar high for their upcoming 2020 season. Stay tuned for some exciting announcements regarding the upcoming season.
250cc Round 3 Results:
1st – Dylan Wright
2nd – Tyler Medaglia
3rd – Luke Renzland
4th – Logan Karnow
5th – Dakota Alix
250cc SX Tour Overall Points:
1st – Luke Renzland; 2-2-3 (79 pts)
2nd – Dylan Wright; 1-9-1 (77 pts)
3rd – Logan Karnow; 5-4-4 (67 pts)
4th – Mathias Jorgenson; 3-8-8 (61 pts)
5th – Tanner Ward; 7-5-6 (60 pts)
250cc Triple Crown Tour Points:
1st - Dylan Wright (603 pts)
2nd – Tyler Medaglia (490 pts)
3rd – Luke Renzland (466 pts)
4th – Tanner Ward (420 pts)
5th – Marco Cannella (414 pts)
Mehr sehen...
Fox Team Red Bull Rampage Recap | 25.10.19
The 2019 Red Bull Rampage was an emotional event on many levels. The riders came into the event with heavy hearts at the recent passing of one of their own - Jordie Lunn, long-time Rampage stalwart and mountain bike community legend, who recently passed away from a riding accident in Mexico. Jordie's spirit was never far away, however, as multiple tributes poured out of athletes and attendees alike. Jordie would have been proud to see the progression on display by the athletes, many of whom wore custom patches or sported custom stickers in honor of their fallen friend.
The riding got off to a slow start on Friday due to an hour-long precautionary wind hold but once the riders received the "ok", the fireworks started quickly. Fox athletes Brett Rheeder, Andreu Lacondeguy, and Ethan Nell had the luxury of going last on the first of two runs thanks to their first, second and third place podium sweep in 2018.
Ethan Nell Red Bull
When the dust settled, Ethan finished in a solid 7th place with two runs filled with some of the largest drops and biggest whips of the event. He led the contingent of young athletes bringing new blood and pushing progression to the 14th edition of the event.
Andreu Lacondeguy Red Bull
While Andreu's scores only netted him a 17th place finish due to crashes in both runs, his rides were some of the most impressive of the day. Massive flips and tricks on nearly every launch had him riding on the ragged edge all day. His legendary skills and strength were the only thing which kept him from flying off course and into certain disaster. The crowds roared in approval as he showed his Catalan spirit from top to bottom with some of the biggest airs of the 2019 event. Always a fan pleaser, Andreu finished second in the people's choice voting for his amazing performance.
Brett Rheeder Red Bull
Defending champ Brett Rheeder was riding at a level few thought possible on the terrain of Virgin, Utah. His mix of technical tricks, huge air, and unmatched style once again had him fighting for the top spot of the podium. His first run had some uncharacteristic mistakes on landings which cost him precious points. Heading into the second run he sat in seventh place, needing to clean up his run and find a few more points to get him close to the leaders. He did just that with one of the most impressive runs we've ever seen at a Rampage event, and his score of 91 came within 1.2 points of first place. In addition to his silver medal, Brett walked away with the Best Trick award for his massive can-can backflip off one of the biggest drops of the event.
Brett Rheeder Red Bull Highlights
Congrats to all of the riders at this year's Red Bull Rampage, including Fox Mexico's own Johny Salido who suffered a training crash on Thursday. Despite his pain, he tried to push through for the finals on Friday, but after attempting two practice runs he decided it was best to not risk additional injury. His choice was the correct one as it was later learned he had ruptured his spleen during the previous day's slam. Johny is doing well, is on his way to recovery and no doubt looking to get another shot in 2020.
The 2019 Red Bull Rampage will go down as one of the most competitive in its 14-year history. Riders new and old pushed progression to levels thought unimaginable only a few years ago; now we start the countdown for the 2020 edition next October.
Mehr sehen...
FOX RACING® DEUTSCHLAND - OFFICIAL SITE
Fox Racing wurde 1974 gegründet und behauptet sich seitdem als Innovationsträger in der MX-Branche durch die Entwicklung und Produktion von Motocross-Ausrüstung und -Bekleidung für die erfolgreichsten Piloten der Welt. Getreu seiner athletisch orientierten Design-Philosophie hat das Unternehmen seine Tätigkeit und seine Produkte auf den MTB- und BMX-Sport erweitert und nutzt seinen kreativen Innovationsgeist für die Entwicklung motocross-inspirierter Lifestyle-Bekleidung im Herren-, Damen- und Jugendsegment.